Congratulations to Jessica you are the winner of an amazing piece of art from 4073 !!!!!
Lets Meet 4073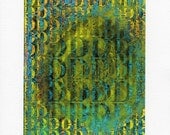 Name of Shop – 4073
Category of items you sell? - Drawings/Prints and Bags [I just started selling bags, which is a collaboration with my sister: http/blackholequilts.blogspot.com/
1. How long have you had your shop? I just opened my shop May 31st 2012.
2. What inspired you to start your shop? I decided to open my shop because for awhile now I have been curious how to show my work. I decided that Etsy is a good place to start after talking to a friend who has a Shop called: zaumstore.etsy.com. It has proven to be worthwhile, after being contacted to show my work with the RAW artist organization. I have a show July 11th: http/www.rawartists.org/dollyhaardt.
3. Who or what inspires you to create? Technology. For example, a new piece of software or most recently, the Sensu Brush. It's an incredible stylus that is actually a paint brush and really is like no other tool that I used.
4. What has been your biggest accomplishment as a shop owner / artist? So far my biggest accomplishment is being in the RAW show July 11th. Now I just need donations to support my work It's easy and only $10 for a ticket, even if someone can't make it to the show, they can support my work by clicking here, select "Buy Tickets" and picking my name from the drop down list. http/www.rawartists.org/raleigh/mixology
5. What has been the hardest part about starting a business? Time. There just does not seem to be enough time to do everything that I'd like to accomplish. Not to mention marketing my work. It is really hard to know what I can expect from Etsy, Facebook and the rest of the online world to get physical work out to those that are interested.
6. What would be your biggest tip to a brand new shop owner / artist on etsy? I wish I had a tip, but being a new Shop owner myself, I'd say the Etsy community & teams has brought me the most insight.
7. Where can we find Your shop? You can find my shop at 4073.etsy.com and my facebook page is: facebook.com/Studio4073
My Shop Review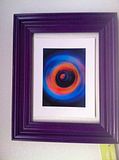 I had the extraordinary pleasure of Working with Dolly Haardt, owner of 4073 Studios. She was amazing to work with and has the neatest art shop I have ever come across. Her art is printed art !! She prints her art onto all kinds of different things. She prints onto paper, canvas, metal and i even saw a travel bag she printed her art work onto ! I was so happy to review the art work you see pictured above. Its been printed on an 8.5x11 art paper, its called Red Sea Water Tunnel. I LOVE it I Framed it in a ReVamped Designs Plum Frame and I think it makes a great addition to my craft room !!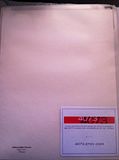 Her art came in a protected envelope with cardboard to keep from getting bent or damaged during shipping. Once opened it was nicely protected in this plastic art protector sleeve. And has a cute little sticker with 4073's info on it .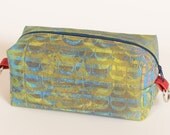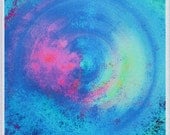 Giveaway -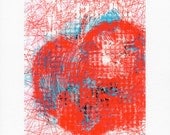 One Lucky Reader will win a 8.5x11 print of your choice from 4073.
Here's how to win: ( 1& 2 counts as one entry must do both):
1. Like 4073 on Facebook.
2. Comment Below with your Name and Email, as well as ALL the entries you are submitting and have completed.
Additional Entries:
-Comment on 4073 facebook page with your favorite item out of her shop.
-Like ReVamped Designs on Facebook.
-Tell your Facebook Friends about this giveaway by posting "I want to win a piece of art from @4073. Here's how you can enter to win too!!! Visit www.revampedesigns.webs.com to enter. @ReVamped Designs" on your status. ---You must Tag Revamped Designs and 4073 in your post (counts as 2 entries)
***if you have done these additional entries you must say which you have completed in your comment below to get your additional entries***
Giveaway will end Tuesday, June 26th at midnight MST and announced Wednesday June 27th. Winner will be chosen by Random. I was given above product to review. No other compensation was received. All opinions are my own.
Categories: None